About mid week at chaos wars we had some new neighbors set up yurts next to us. They were home made and very nice so I snapped a few photos.
They were quite big and had their own dedicated trailer for the 2 tents (I only got Picts of the one unfortunately).
The roof was sticks that tide on to the lattus and then set in to a hub in the air.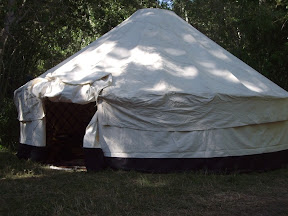 The cover was 2 pieces, the walls and the roof.